Jenna Ortega killed it as Wednesday Addams in Wednesday on Netflix. Let's give the queen the respect she deserves with these hilarious Wednesday Memes from Netflix.
Netflix's Wednesday Memes
Wednesday is a mood, and we're all here for it. The way Jenna delivers a line with a straight face, gives a stare that pierces you through the heart, or starts a new dance craze that only she can, we're obsessed.
These Wednesday Addams memes are sure to put you in a bad mood and that's the way we like it.
If you need some more Wednesday Addams then these Netflix Wednesday quotes and Wednesday Parents Guide should do the trick.
Wednesday Addams Memes
Wednesday with the truth bombs. We love her honesty.
Johnny Depp as Wednesday
The way I howled at this one. Sorry Johnny, it wouldn't have been the same.
The Perfect Duo
Same. But also, have you seen a more perfect pair of BFFs?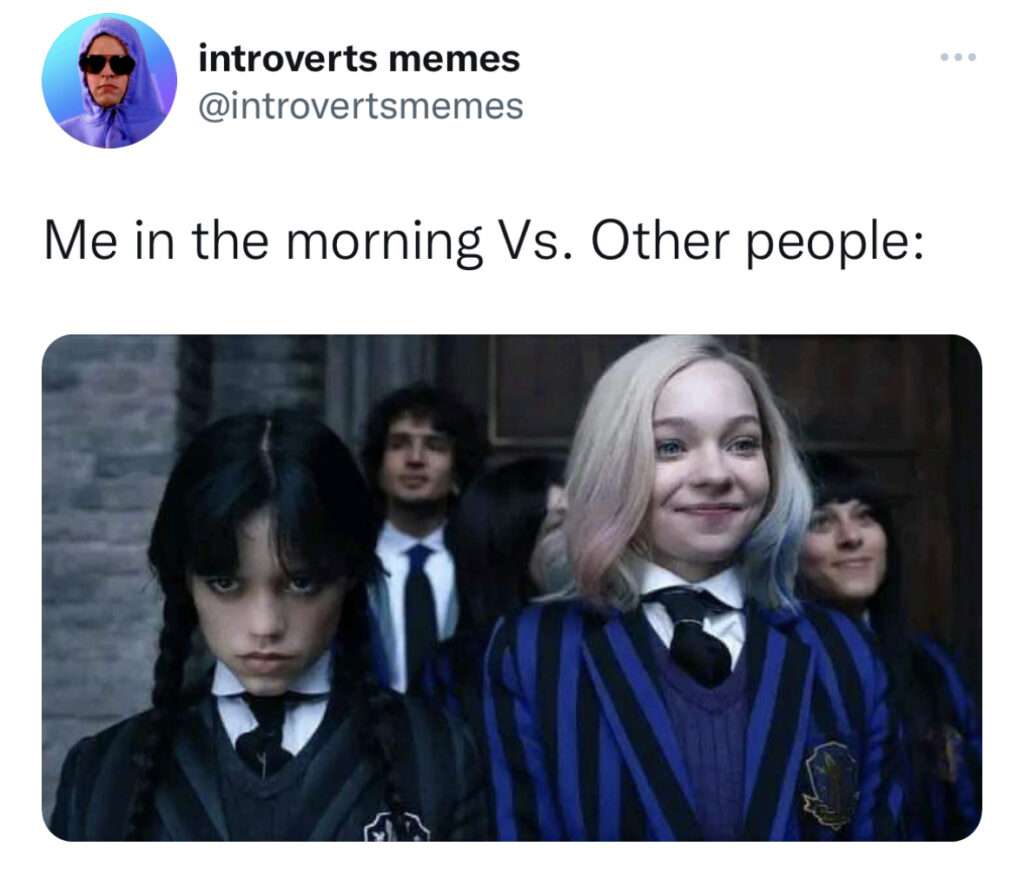 I'm convinced they really live here and nobody can tell me otherwise.
Sometimes we're a Wednesday and sometimes we're an Enid.
my two personalities living peacefully together #wednesdaynetflix pic.twitter.com/DKJxfxSkac

— mateo || tlou era || WILL SEE HARRY & AM (@lubiesimpowac) November 26, 2022
On Wednesdays We Wear Black
But if you're Wednesday, you always wear black, even to a white-themed party. That's why we love her.

Props to More Queens
We adore Christina, too.
And of course Catherine-Zeta Jones as Morticia. I can relate.
mother daughter goals #wednesdaynetflix pic.twitter.com/nurb5vJy53

— out of context wednesday (@oocwednesday) December 1, 2022
That Wednesday Dance Scene
Wednesday's dance scene is pretty iconic and took from many styles of dance. Jenna Ortega, we're not worthy.
I saw your iconic dance so many times that I decided to search for all the inspirations/references and that's the result 😍😍 pic.twitter.com/QRpOBdNyPV

— dani (@daniforadeserie) November 27, 2022
i cant even find the words to express how amazing this is #wednesdaynetflix pic.twitter.com/eKnG7aS02y

— martina latina (@yredfield_rb) November 23, 2022
Thank you, Wednesday Addams!
More Funny Memes to Love