Memorial Day is a time to remember those who have paid the ultimate sacrifice for your freedom. We honor these brave men and women. These Memorial Day Memes help remind us why we have this day.
2022 Memorial Day Memes
With so many things going on the world right now, sometimes the funny memes are what can make things more lighthearted. However these 2022 Memorial Day Memes are more reverent in thanking those who paid the ultimate price. If you want funny, check out these funny 4th of July Memes.
Thank You
We truly can't ever thank you enough.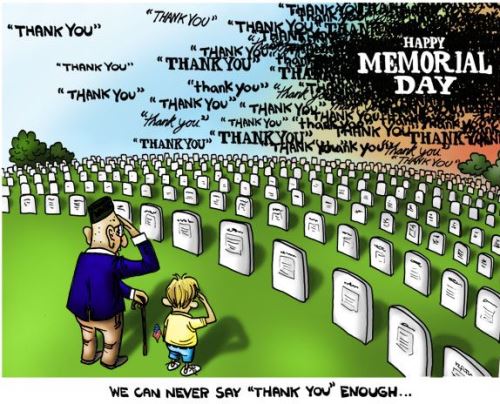 Remembrance
Remembering those who have died while serving in the United States Armed Forces.
Give Pause to Give Thanks
We are lucky to enjoy our friends and families, picnics, BBQs, and some even receive a day off of work thanks to those who have given their lives for these precious freedoms.
Memory
Cherishing the memory of those who gave everything.
Some Gave All
Some gave all.