Wondering if Zack Snyder's Justice League is ok for kids? The Snyder Cut is rated R for violence and language. This more mature and violent version of Justice League is not kid friendly for younger ones, even DC Comic fans. Here's what parents need to know in this Zack Snyder's Justice League Parents Guide.
Zack Snyder's Justice League Parents Guide
Zack Snyder's Justice League, picks up after Superman's death in Batman v Superman. Determined to ensure Superman's (Henry Cavill) ultimate sacrifice was not in vain, Bruce Wayne (Ben Affleck) aligns forces with Diana Prince (Gal Gadot) to recruit a team of metahumans to protect the world from an approaching threat. The task proves more difficult than Bruce imagined, as each of the recruits must face the demons of their own pasts to transcend that which has held them back, allowing them to come together, finally forming an unprecedented league of heroes. Now united, Batman (Affleck), Wonder Woman (Gadot), Aquaman (Jason Momoa), Cyborg (Ray Fisher) and The Flash (Ezra Miller) may be too late to save the planet from Steppenwolf, DeSaad and Darkseid.
The Snyder Cut is 4 hours long, but the fans demanded it. It is divided into 6 chapters:
Part 1: "Don't Count On It, Batman"
Part 2: The Age of Heroes
Part 3: Beloved Mother, Beloved Son
Part 4: "Change Machine"
Part 5: All the King's Horses
Part 6: "Something Darker"
Parents need to know that Zack Snyder's Justice League is rated R, because it is darker, more mature, more violent, plus those f-bombs.
Language
There is profanity in Zack Snyder's Justice League including sh*t, bit**, a**, damn, hell, g-ddamn, and several uses of fu*k. There are also words like di*k, bastard, and piss and other words of Deity.
Mature Content
The Snyder Cut is very dark and intense. There is a lot of violence including some characters looking more bloody and scary than in the original Justice League. It's definitely more heavy emotionally and with more violence.
A character gets decapitated. There are battles showing bloody wounds. Characters are thrown against walls resulting in blood spatter. Children are shot at in a museum.
There are scenes of characters dying.
There is some kissing and characters smoke and drink alcohol.
Some of the costumes show cleavage.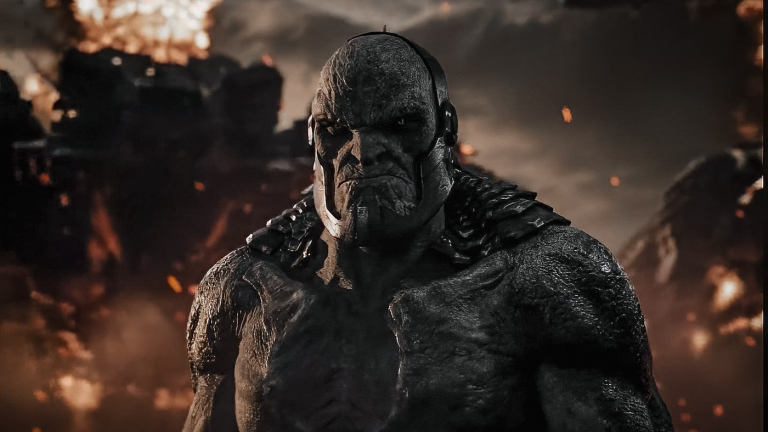 Is Zack Snyder's Justice League Appropriate for Kids Under 16?
If your child or teen can handle violence and mature themes, then they'd probably be fine with The Snyder Cut. There isn't nudity or sex to cross it over that line. The 4-hour runtime is long. But I'm also semi-biased where DC Movies are not my favorite. I did enjoy Wonder Woman 1984, so if you didn't then we probably have different tastes, and you'll like these darker themes.
Also when you watch the Snyder Cut on HBO Max, you'll see the following notice: "This film is presented in a 4:3 format to preserve the integrity of Zack Snyder's creative vision." That means it looks weird on screen to normal viewers. It's a more square-like concept. It doesn't mean it's wrong, just be prepared, because some people don't like it.
Is it any good? There are certainly fantastic performances, and I can see how fans will enjoy this one more as it gives some characters the justice they deserve (pun not intended), looking at you Cyborg. I kinda hate Joss Whedon right now, so I'm ok if Zack Snyder's Justice League kicks Justice League's butt.