Ahh, a Fixer Upper fan's dream. A trip to Magnolia Market! I'm a huge fan of HGTV's show Fixer Upper. I'm pretty sure my husband and I could be Chip and Joanna's BFFs. I used to live about 2 hours from their store Magnolia Market at the Silos in Waco, TX, so I've been many times. And I will definitely be back. It gets better each time we go. Plan a trip to Magnolia Market and Waco, there's plenty to do!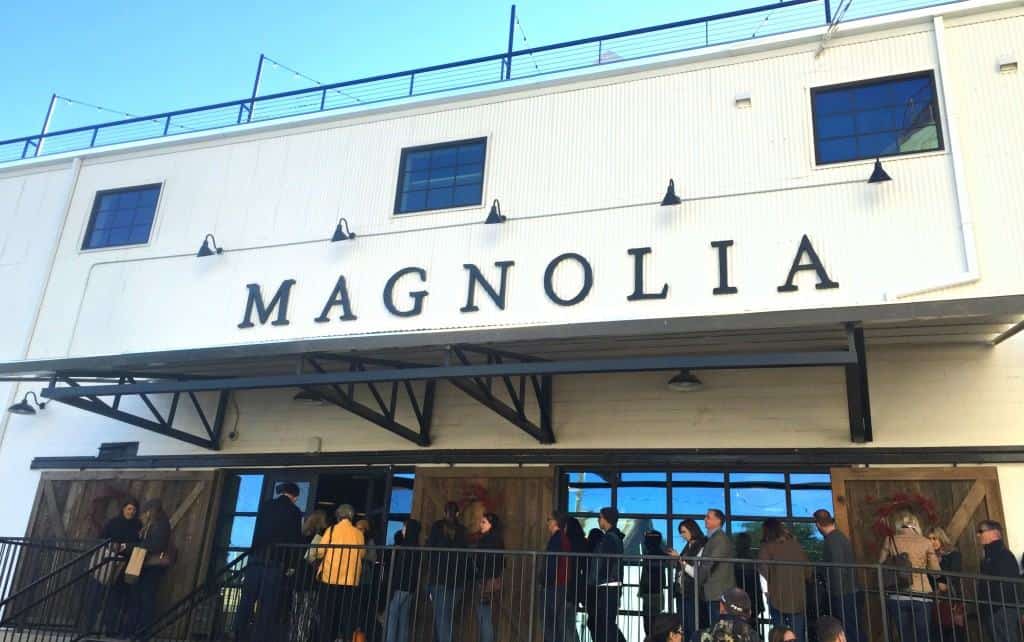 Visiting Magnolia Market in The Winter 
The first time we went was in November. One Saturday morning, I had an itch to go, so we packed the kids up and went on an adventure. The weather was chilly, and there wasn't as much on the lawn for the kids to do. No real pre-planning on my part, which was my mistake.
It was too crowded for them to be in the store, and I was worried they were going to break something. There was a line to get in the store, and they would let people in as other shoppers left. I probably waited about 15 minutes. The line moved fairly quickly, and at that time only one part of the store was open.
It was fun to look at Joanna's winter items and gather Christmas decorating ideas. It was hard to shop as there were people everywhere and not much space to move. Forget about bringing a stroller inside. It's not worth it.
I was dying over the hot cocoa display. Hot chocolate is my jam and this is great for a party idea. Also check out that Shiplap mug! Love!
They did have a few games outside, so the kids enjoyed playing for a bit, but then they got cranky. So my shopping was rushed, I grabbed some items, and of course had to take a pic in front of the Silos.
Plan a Trip to Magnolia Market
We went back in March the last Saturday of our Spring Break. The weather was nicer. Sunny and not too hot. They had added picnic tables and other games, plus a swing to the lawn. The kids were happy to play and run around. Their dad bought them food at the food trucks (which are delicious), so they were ecstatic! There was no line to get in even after arriving at 10:30 a.m. (they usually open at 9 AM), and mama got time to shop. We even found a parking spot in the back parking lot. All the omens for a good shopping day.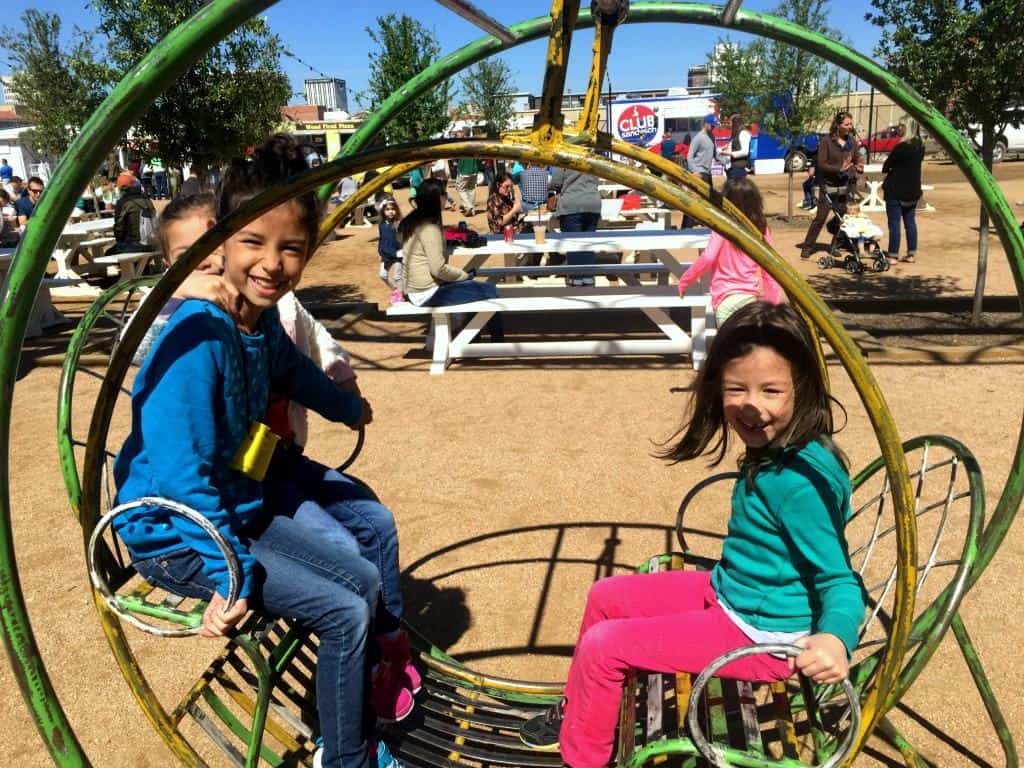 There is a small parking lot in the back of the store. When we went, someone was outside directing traffic and letting you know if there was space available. Just be careful, because that's also where this fun photo opp is. I saw a few people almost get hit by a car, because they weren't paying attention trying to get the picture. There is also parking on the street. If it's really busy, you may drive around the blocks a few times looking for a parking space. We've never had a problem, though.
While my husband was entertaining the kids, I went in and got my shop on. They have cute shopping bags for you as you enter the store and you return them on your way out.
I really wanted all the things, but that was not in the budget. Some items are expensive, but not horribly expensive. I adore all the flowers. They are the best quality. I normally love fresh flowers, but for certain areas of the house, you can't beat them. I have purchased tulips, magnolias, and peonies.
The accessories are awesome, too. I wouldn't say there were antiques to be found. There are a lot of farmhouse items, distressed items, and nice classic decor to add personality to your home.
Like I said earlier, don't bring a stroller inside. For as much land as they have, the store is small and is hard to walk around, especially on the weekends. They had opened another room/warehouse since the first time we visited. There they had larger signs, some bigger items, novelty items such as hats, mugs, and shirts with the Magnolia logo, and discounted items.
I was super happy with my purchases! I always choose a metal sign when I visit, and I got this beauty.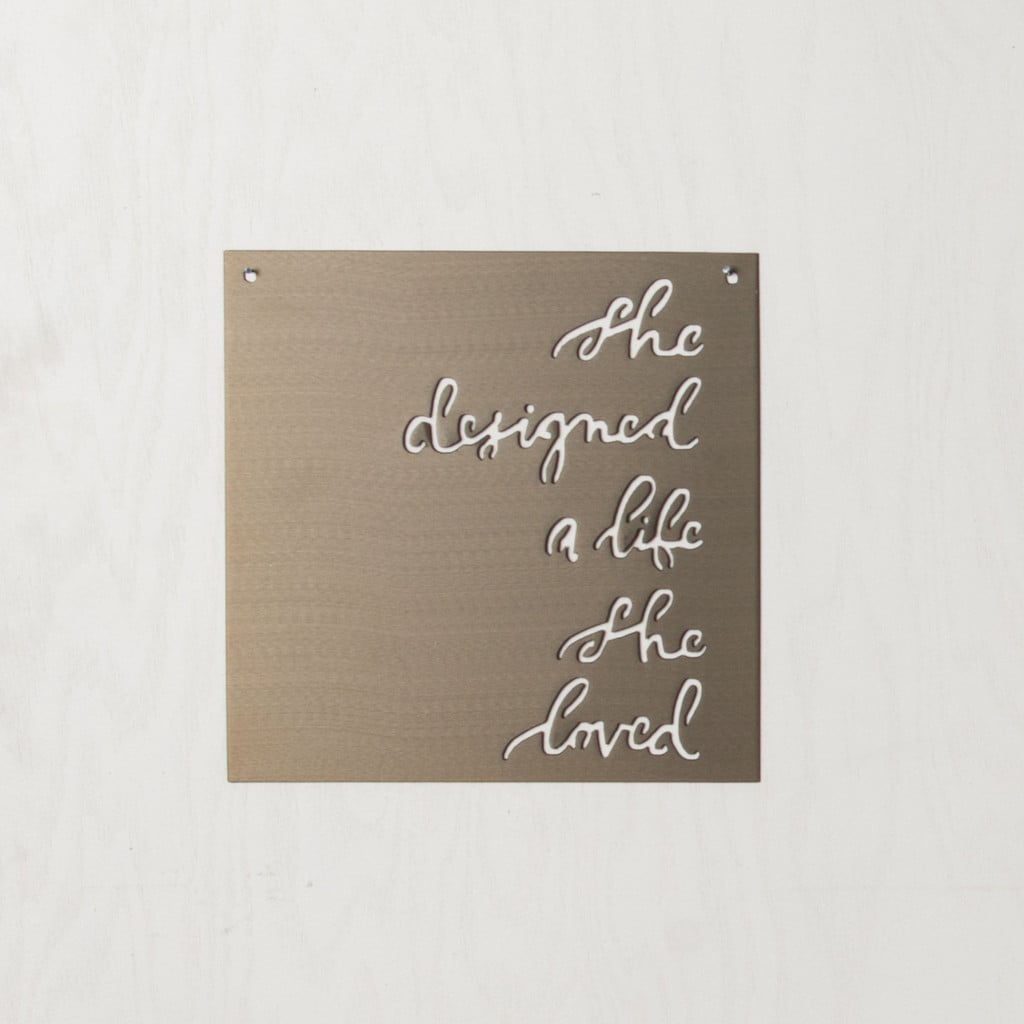 When you're ready to purchase your items, there are registers in both buildings. The line moves pretty quickly. And if you're really lucky, you may just run into Joanna's cute mom who works at the store!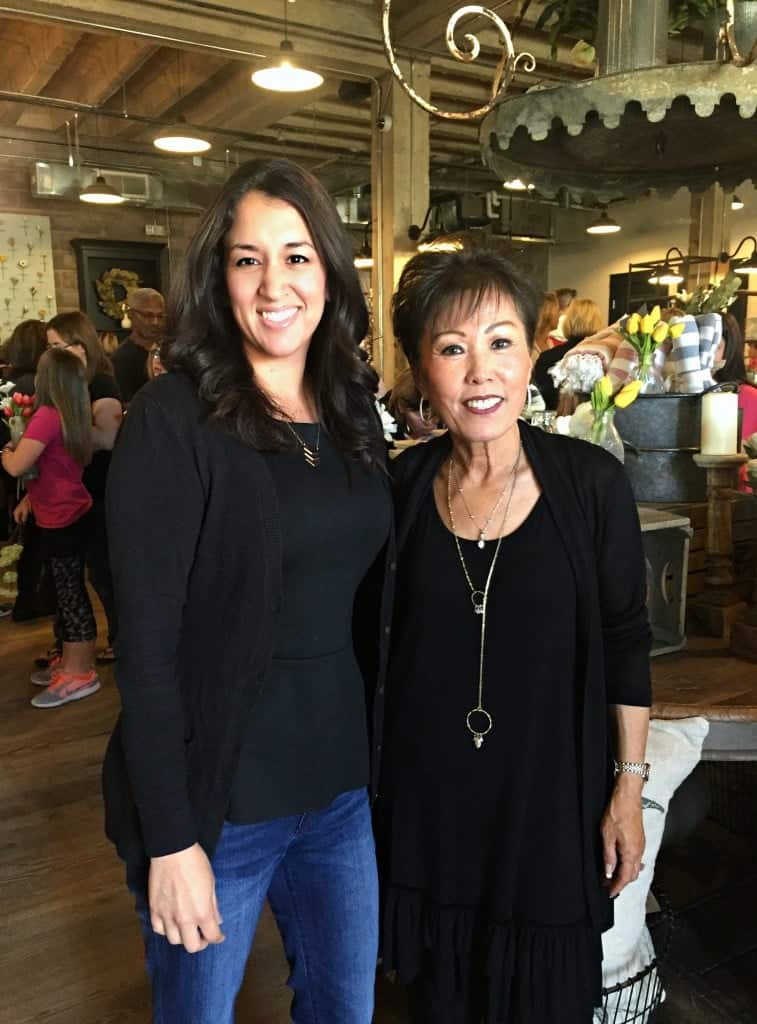 After I made my purchases I joined my family for some more food, a walk around the gardens, and play time on the lawn! Other families were also playing soccer, frisbee, catch, and just enjoying each other's company. My family had a wonderful day together.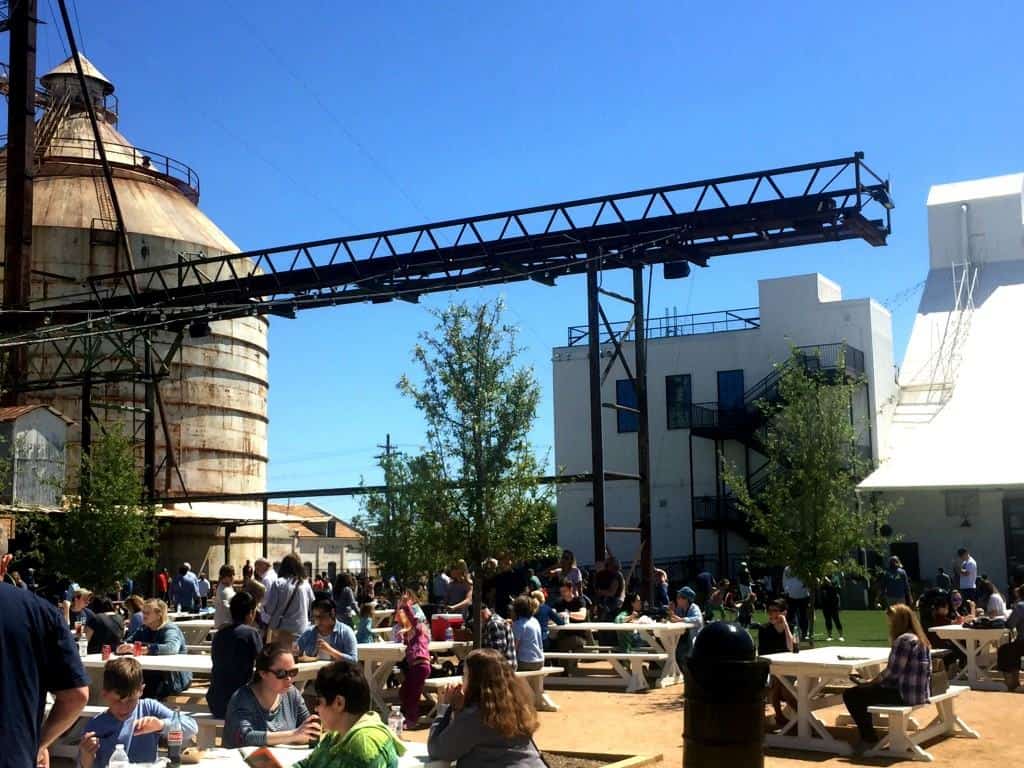 Magnolia Market Hours
If you're a Fixer Upper fan, I highly recommend coming to visit! Waco is a cute town with other fun stores and eateries to visit. Magnolia Market is located at 601 Webster | Waco, Texas and is open:
Monday – Saturday
9 AM – 6 PM
Closed on Sunday
Silos Baking Co. Hours
Monday – Saturday
7:30 AM – 6 PM
Closed on Sunday
Magnolia Market Tips
If you want to avoid some of the crowds, I recommend coming during the week or arriving early. And if you happen to come during a crowded time, just take a deep breath, enjoy the view, grab a grilled cheese at the Food Truck, and take a stroll around the gardens.
Every time I return, there are new things to see and new improvements made. When you plan your trip to Magnolia Market and Waco, check out our stay at Magnolia House and a video tour of the house! It was dreamy. I've also got recommendations on more shopping in Waco. Waco is a fabulous town to visit!