Oh Valentine's Day. You either love it or you hate it. But we can all agree that we love funny Valentine's Day Memes. Some of these memes are a little savage. You can send them to an ex or just laugh with your pals.
Funny 2023 Valentine's Day Memes
There's nothing a funny Valentine's Day Meme can't solve. Ok, well maybe not loneliness, but whatever. These memes for Valentine's Day make the perfect gift.
If you need a little something more tame, then check out these Marvel Valentines Memes.
However, if you're feeling sassy, some of these Valentine's Day Memes have a little sting to them.
Why yes I do have a date for Valentine's Day.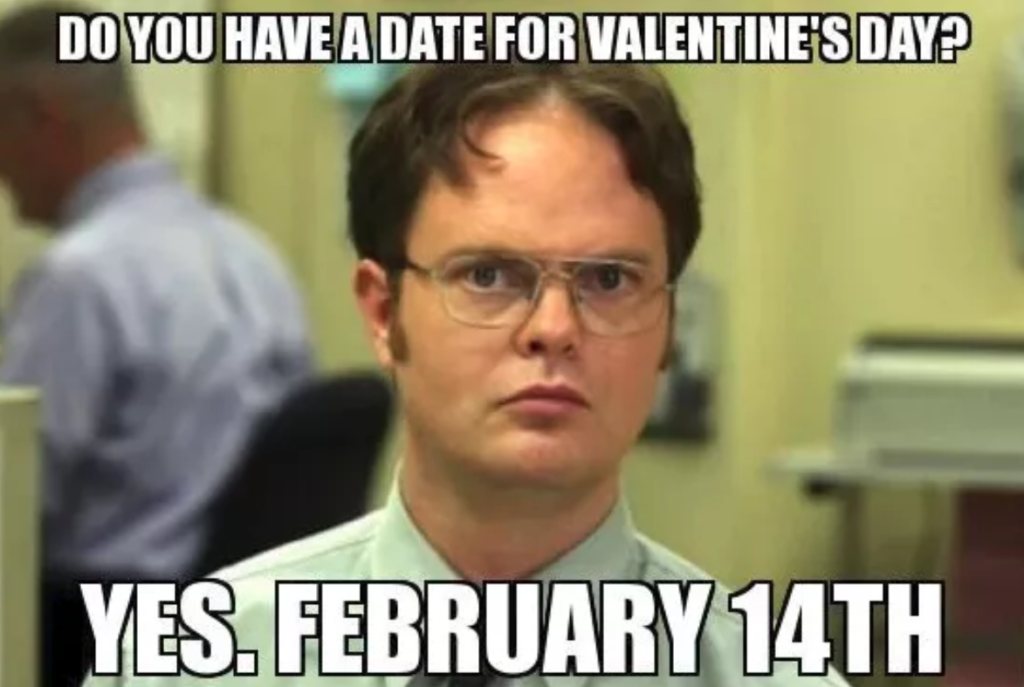 If ever there were a more perfect Valentines Day Meme for 2023. Eggs are so expensive!
Nothing wrong with a little Netflix and chill.
WE HAVE STANDARDS.
So maybe you've just had a breakup…totally not your fault. They were a mess.
Love, schmove.
Is it really a meme post without a Star Wars meme?
Also, now's a good time to speak up.
Just in case you haven't given up on love. Here's a pickup line for you. You're welcome.
Sure, just rub it in again.
Dang, even Target isn't playing around.
Well when you're single you don't have to buy anyone a gift.
See above.
See? Now that's smart.
Also, you can have them.
Happy Valentine's Day to those who celebrate!
More Memes