I know the live-action adaptation of Disney BEAUTY AND THE BEAST does not come out in theaters until March 2017, but I need something to look forward to in 2017! I've found it. These photos and images are stunning and breathtakingly beautiful. Most importantly, it's a story about loving others for who they are and who are different from you. It's a tale as old as time, in fact. Disney films make my heart flutter.
So grab a snack, and let's take a look!
Images from Disney Beauty and the Beast
"Little town…it's a quiet village…" I love this photo of Emma Watson and Kevin Kline who star as Belle and Maurice. Their father/daughter relationship has always been a favorite storyline of mine.
I wondered how they were going to take on characters such as Cogsworth, Mrs. Potts, Lumiere, and Plumette. I literally cannot wait!!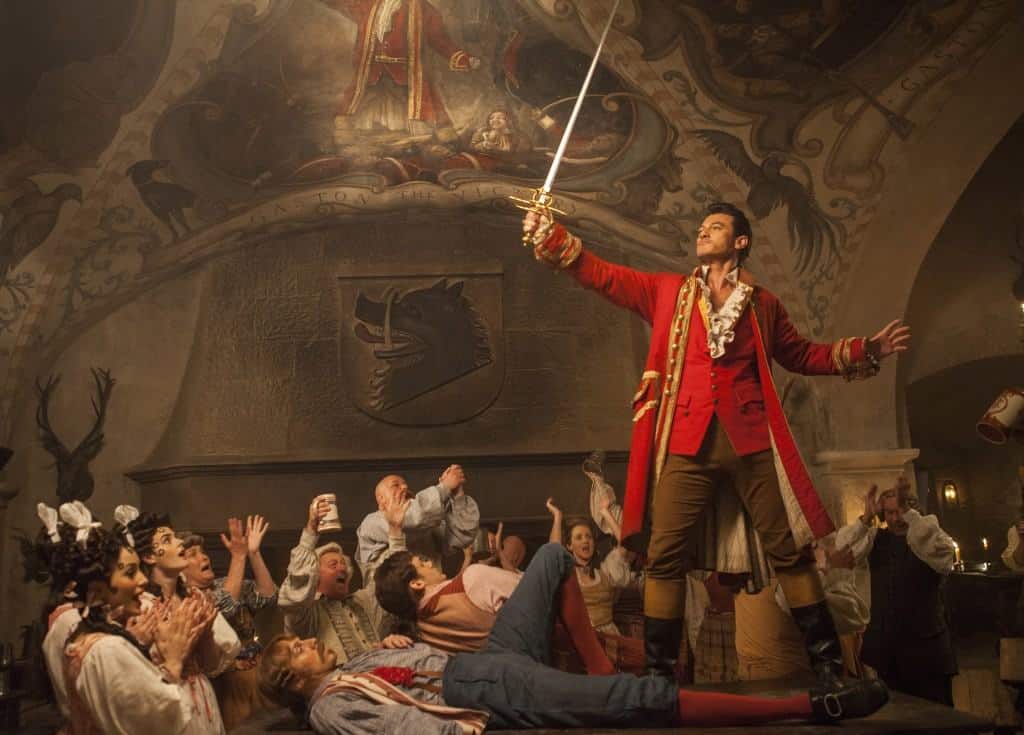 If there's a villain I hate to love, it's Gaston. It appears Luke Evans will not disappoint. No one live-actions like Gaston!
Whenever I see the replica of Beast's Castle in New Fantasyland at Walt Disney World, I always wonder what all the rooms would look like. Eating at Be Our Guest Restaurant gives us a sneak peek into some of the rooms. Now we get a different view in BEAUTY AND THE BEAST, and it's gorgeous!
I die!! And where are my Downtown Abbey fans? When I heard Dan Stevens was cast as Beast, my inner fan girl freaked out! Swoon. I still wish Mary and Matthew had lived happily ever after, but I digress.
Emma Watson as Belle is perfectly cast. Intelligent, beautiful, headstrong, and compassionate, Belle can fend for herself, and so can Emma Watson.
Beauty and the Beast US Official Trailer
ETA: The newest trailer for Beauty and the Beast! It's incredible!!
What are you most excited about for the live-action adaptation of Disney BEAUTY AND THE BEAST?
Like BEAUTY AND THE BEAST on Facebook: https://www.facebook.com/DisneyBeautyAndTheBeast